"THE SHRINK"
Dr. Murphy has always provided me with exceptional insights and tools for getting rid of my negative mental and behavioral patterns. Susan got to the core of my problems quickly and guided me to the solutions. My life has significantly improved with her help. –Sharon T.
Dr. Susan Murphy is a gifted Psychologist with a PsyD in Psychology and an MS in Business/Education. Susan is also one of the
Co-Founders
of the Motivational Therapy Group that specializes in alternative therapy methods to help people regain control over their perceptions, behaviors and life experiences. She has recently included an alternative drink choice program, Motivational Recovery™, that is used internationally to help problem drinkers find moderation in their drinking behavior.
Susan is a certified hypnotherapist and uses this method as another alternative to uncover deeply rooted behavioral and emotional issues, helping people move beyond those issues. She has also performed custody evaluations and testing, has a certificate in forensic psychology and specializes in family of origin dynamics that result in a wide variety of challenging issues.
Susan graduated from Syracuse University, the University of Southern California and Ryokan College. She grew up in NYC and stayed in Southern California after traveling and living overseas and in Atlanta, GA. Susan was an entrepreneur in the Fashion field for over fifteen years before switching careers and moving back to California.
Susan has a recently published book about the historical/psychological nature of male/female equality in relationships entitled Adam and ? (available at Amazon.com) and she is in the process of writing another book entitled The Killing of Our American Women. Susan has also taught Psychology courses part-time, is a mother of two (including "The Shaman", Ally Tracy). She lives in the Palm Springs/Palm Desert area of California with her spunky Maltese "Sprout" (who has nine lives) and spends her spare time exercising, dancing, reading and enjoys traveling, fine wine and dining.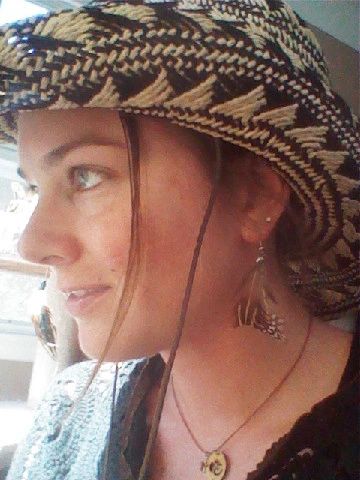 "THE SHAMAN"
Ally has amazing insight into what people need to be happy, successful and balanced in their lives. Her intuitive ability is remarkable and I highly recommend that everyone experience one of her personal counseling sessions or readings. I was amazed at how she truly knew what my issues were and then gave me the tools to make the appropriate changes.-Julie E.
Ally Tracy is a gifted holistic counselor with a Master's Degree in Psychology, a creative freelance writer and one of the Co-Founders of the Motivational Therapy Group .
Ally has an alternative approach to traditional therapy that focuses on the interdependence of the mind, body, spirit dynamic. She believes true healing and growth can not be attained without addressing all three of these aspects of an individual's experience and how their interactions can result in certain behaviors, choices and experiences. Ally specializes in Intuitive Counseling, Chakra Balancing, Creative Arts Therapies and the challenges and issues of self-esteem and intimacy in relationships for adolescents and adults. Ally's focus is on helping individuals re-direct and raise their vibrational energy, creating healing, positive/loving expressions of their core strengths and restoration of their unique Energy Blueprint.
Ally is also a writer, with a poem publication in an edition of the Norton Anthology entitled, A Kiss. She writes poems, short stories, children's stories and screenplays, and has also studied and taught Drama in New York, Los Angeles and Atlanta. She graduated from the University of Southern California and Ryokan College. Ally attended NYU Tisch School of the Arts, the Lee Strasberg Studio, New York Academy of Dramatic Arts and The Stella Adler Conservatory of Acting. Ally Tracy lives in the Coachella Valley area of California with her General Contractor husband, their beautiful son and big Texas cat. Ally spends her free time writing, doing Yoga and enjoys walking, hiking, biking, watching movies and any activities with her husband and son.
www.colormewrite.wordpress.com
CONTACT US:
info@MotivationalTherapyGroup.com
(Dr. Murphy)
theshrinkandtheshaman@yahoo.com (Ally Tracy)
Palm Springs, CA 92264

310-717-3138